CYCLING TOURS IN VIETNAM BY SINHBALO ADVENTURES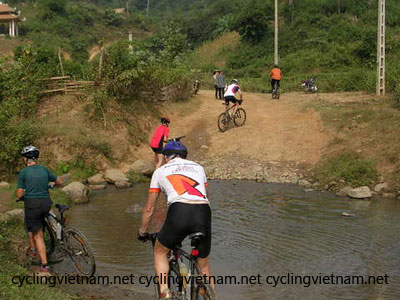 Here are just a collection of offroad tours on mountain and hybrid bikes. Note that we can always design a tour per your requests, taking into account road and weather conditions and to some extent your riding skills. All bike tours are operated by Mr Le Van Sinh from Sinhbalo Adventures based in Ho Chi Minh City (Saigon). He's the person that assisted with updating many of the earlier versions of Lonely Planet Vietnam travel book and is a good personal friend of our company.
- Cycling in Cat Tien park (2-3 days)
- Hill tribes explore (8 days)
- Mountain scenery (12 days)
- The beauty of karst valley (6 days)
- Big loop of Vietnam (14 days)
- Coastal scenery (15 days)
- The mighty Mekong (1, 2, 3 , 4, 7 days)
- Cycling Ho Chi Minh trail (9-10 days)
- Cycling around Hanoi (1 day)
Customers' comments
http://www.sinhbalo.com and/or http://www.cyclingvietnam.net
More partners' adventure tours & services
- In Cambodia
- In Thailand
- In China
- In Laos
- Custom tours
- Italian restored scooters
- Restored Russian Ural sidecars
The following two tabs change content below.